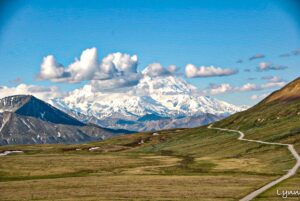 Born and raised in Iowa, I received my undergraduate degree as well as my law degree from the University of Iowa. After graduating law school in 2011, I worked as an attorney for a law firm in my hometown of Davenport, Iowa, where I represented clients in family and criminal law matters. Looking for a new adventure, I moved to Alaska in 2013. I spent seven years practicing law with Mendel Colbert & Associates, a law firm focusing on family law and appeals. That is where I met my wife, Nikelle. I became a partner at Mendel Colbert in 2016, and married Nikelle in 2017. In 2019 we welcomed our daughter Sybil into the world.
At Sherman Law Office, LLC, I focus on representing clients in all forms of family law case, as well as in appeals to the Alaska Supreme Court. I currently serve as co-chair of the Alaska Bar Association Family Law Section. As part of my work with the Family Law Section, I present semi-annual updates of Alaska Supreme Court decisions affecting family law practitioners. In 2015 I completed the National Institute of Trial Advocacy's week-long Family Law Trial Advocacy Institute, which is an intensive course aimed at mastering trial skills and techniques in family law cases.
When not at the office or occupied by Sybil, I take advantage of Alaska's natural beauty to satisfy my love of hiking, fishing, birding, and all things outdoors.
I was recently recognized as volunteer of the month in the Alaska Legal Services Corporation October 2019 Newsletter.